| | |
| --- | --- |
| Established | 2018-9 |
| Partner/s | Centre for Non-Violence (CNV) |
| Current Funders | Frances and Harold Abbott Foundation and W.C.F. Thomas Charitable Trust (both administered by Equity Trustees) |
| Previous Funders | N.A. |
Overview
The Bendigo Family Violence Justice Project (BFVJP) is an integrated service partnership established between Loddon Campaspe Community Legal Centre (LCCLC) and specialist family violence service the Centre for Non-Violence (CNV) in Bendigo. The partnership aims to increase safety and access to justice for women experiencing family violence in our region. It involves a lawyer co-located at the CNV office three days per week, working with CNV case managers to identify clients with legal needs and provide timely and integrated legal support.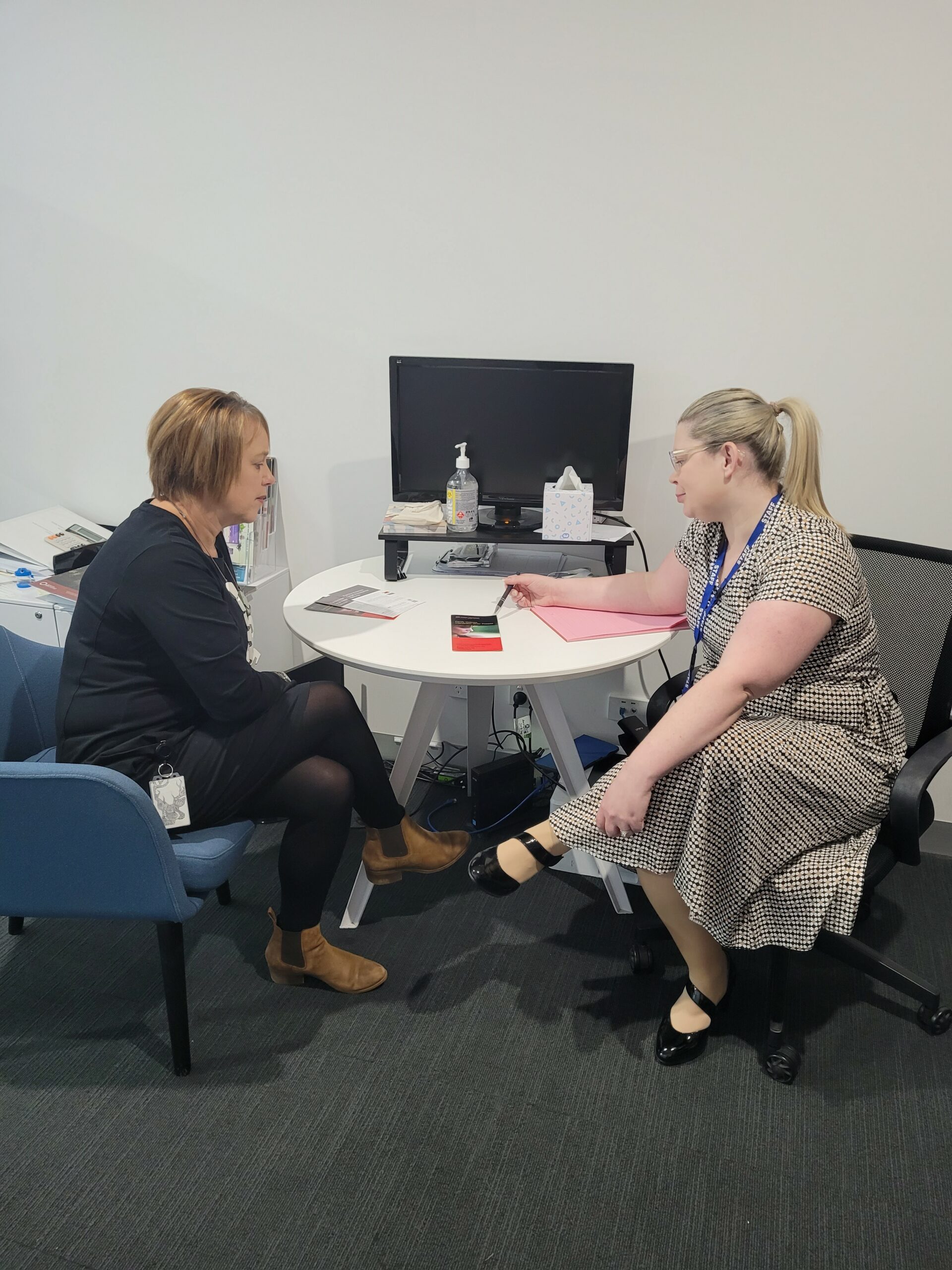 Impact
While the BFVJP is one of LCCLC's newest integrated service partnerships, is has rapidly become our most active partnership, with client numbers exceeding those in our other more established service partnerships. Demand for legal support services from CNV staff and clients has steadily increased since the project began. This speaks to the strong relationship established between LCCLC and CNV, our shared commitment to the project, and the need for an integrated service of this nature given high demand for legal support by women experiencing family violence our region.
Since 2019 we have provided legal help to 160 women through the BFVJP who may otherwise have struggled to access timely and ongoing assistance. The BFVJP has increased access to critical integrated case management, safety planning and early intervention legal support for women experiencing family violence in our region.
Previously women may have had to wait to speak to a duty lawyer on the day at court. Some would have been assisted by the police and may not have receive any independent legal advice. Due to the busy nature of duty lawyer services, women seeking an intervention order would typically have had a short amount of time with the duty lawyer to explain their situation and discuss their legal options, which could be stressful and overwhelming. Through the BFVJP, women experiencing family violence are now able to access legal advice earlier, before they attend court, in a safe and supportive environment at CNV. This early legal advice is helping women to understand the legal process and the protection options available to them and their children. This in turn means that women feel safer and more supported to engage in the legal process so that their voices are heard, and their safety and wellbeing needs are met.
"She [the BFVJP lawyer] was really clear in her communication with me and I felt very supported" – Quote from BFVJP Client 2019
In addition to providing early legal advice for women seeking intervention orders, the BFVJP has enabled us to provide ongoing legal assistance and casework service to women with related legal issues stemming from their experience of family violence, such as family law, child protection, credit and debt and housing matters. The BFVJP lawyer remains in contact with clients after court, working alongside case managers at CNV to ensure that clients have access to the supports that they need to be safe.
"Thank you so much for all of your guidance, support, understanding and advice today. I am truly grateful for all of your help and have already started implementing some of your kind suggestions. The parenting process now feels a lot more workable and safe." – Quote from BFVJP Client
CNV staff are also benefiting from this partnership with access to secondary legal consultations and legal education sessions provided by LCCLC lawyers, equipping family violence support workers to help their clients navigate the legal system. LCCLC lawyers have also developed a deeper understanding of family violence risk and trauma-informed practice through their work with CNV.
With the opening of The Orange Door family violence service hub in Bendigo in November 2020, LCCLC and CNV aim to expand the capacity building work of the BFVJP to other specialist family violence services in the region, increasing their capacity to identify clients with legal issues and make timely and appropriate referrals for legal support. In this way, the BFVJP aims to strengthen service coordination, referral pathways and linkages between legal support services and the The Orange Door.