Our Directors (Non-Executive)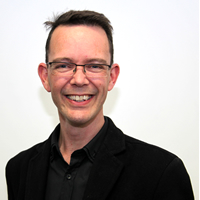 Andrew Chittenden – Chair
Andrew is a long term Bendigo resident and high performing manager in various financial roles , with over 15 years of experience leading successful and cohesive teams. Andrew is currently the General Manager of Finance at Haven: Home, Safe and also chairs the Audit & Risk Committee for Inglewood & Districts Health Service. His background includes financial roles in Food and Beverage, Construction and Accommodation organisations, and he is known for his commitment to achieving high levels of accuracy using ethical work standards, as well as a broad knowledge of corporate services practices, including HR/payroll, IT and procurement. Andrew is an excellent communicator with a can-do approach to problem solving and resolution. Andrew is also involved with local community through extensive volunteer experience outside of his work commitments.
Andrew is supportive of ARC justice providing legal and housing services to the most vulnerable members of our community, and bringing about change through the promotion of policy reform and equitable funding initiatives.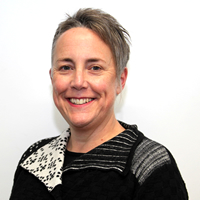 Clare Fountain is the owner operator of local Bendigo business Sorted, who provide workshops, planning, facilitation, consulting, training and business mentoring for a wide range of businesses. Her book "Sorted," has been widely used by small businesses and entrepreneurs to establish and organise their businesses. She is co-founder of the Synergize Hub, a co-working space for social entrepreneurs and micro-business owners in Bendigo. Her membership on a number of Boards and active volunteering in leadership positions with a number of local organisations in Central Victoria make her a key driver in the community. In 2016, her business Sorted won the Bendigo Business Excellence Award for Professional Services.
'I feel that access to legal services and tenancy advice play a key role in influencing the social determinants of health for members of our community.   I am motivated to support our community to gain housing security and effectively resolve legal issues that result in improving their quality of life and therefore that of their family and our community.  I believe ARC Justice shares this same motivation and vision'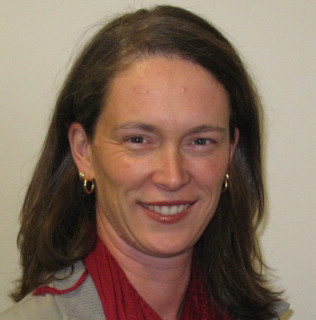 Melinda has worked for over 25 years in the health industry as a clinician, manager and director. She is a credentialed Speech Pathologist with post graduate qualifications in Health Systems Management and Executive Coaching. Melinda has been the leader of a broad variety of services focusing on provision of high-quality leadership for teams who provide excellent patient care. With a particular passion for communication in all forms, she applies evidence based leadership principles to inform governance and accountability, ensuring best practice, values based outcomes for her community.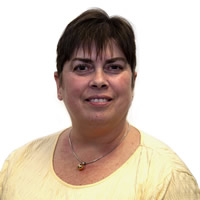 Kate is a qualified CPA and proud Bendigo local who has been working in audit, risk management and accounting roles for 30 years. Currently, she is an Audit Manager at AFS & Associates and has worked with the Victorian Auditor General's Office, Telstra, CPA Australia and Haven Home Safe. She is an audit committee independent member for Remembrance Parks Central Victoria and is a former Chair of the Audit Committees for the City of Greater Bendigo and Gannawarra Shire. Her experience encompasses many sectors including health, local government, waste management, catchment management, credit unions, telecommunications, for profit and not for profit organisations. She is also a community representative on the Specialist Clinics Steering Committee at Bendigo Health and a member of the GMHBA Consumer Consultation group. Kate loves supporting the local community, and is passionate about the not for profit sector with a particular interesting in good governance and accountability
I support ARC Justice because I believe everyone should be able to access quality legal support and representation. Through innovative approaches, they are able to meet the needs of the community with limited resources. I am also supportive of their hard work in lobbying for change and improvements to funding and community legal services. Melissa Ralph
Melissa joined the ARC Justice Board of Directors in 2021. Melissa has a long association with the Goulburn Valley region, where she is a committed member of the Greater Shepparton community.  She brings years of executive management experience to her role with ARC Justice.  As CEO of the Goulburn Murray Credit Union, Melissa has developed and delivers a strategy  built on meeting customer needs. She is enthusiastic about contributing her experience as ARC Justice embarks on it's next strategic planning cycle. Before heading up GMCU, Melissa was Acting Manager Deputy CEO and Manager of Change Governance at Hume Bank. She was also Company Secretary for the Bank's Board. Melissa brings valuable experience in governance, corporate management, and strategy to the ARC Justice Board of Directors.  Melissa's qualifications include a Bachelor of Business and a Diploma of Law. In addition to her roles as a Director at ARC Justice, Melissa is a member of the Executive Committee of Small and Medium Mutuals, and the Goulburn Valley Health Foundation.